Large Print Transcription Services
Large Print is one of the most common accessible formats used and involves the original materials being reproduced in a larger font, usually size 16-18. UKAAF recommends using a larger font rather than merely enlarging documents on a printer which reduces the integrity of the print.
Our transcription staff are qualified professional designers and proofreaders who create accurate and user-friendly accessible large print documents.
All documents are designed to meet your exact needs and specifications. Our in-house QTVI specialists are able to assess what format would best suit your requirements and provide you with both an electronic and hard copy of the chosen format for continued access to the information.
We have a long-standing track record for the production of large print resources and bringing print to life. Over 25 years in fact… now that's a lot of words!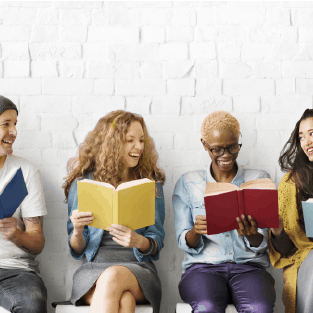 "I just wanted to say thank you for all your hard work and support over the last year and a half. You have been an enormous help to me and I wouldn't have survived the job without you and all at Connect."
Are you ready to get started?