Who are Connect Design?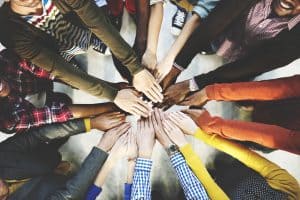 Connect Design is a family run business, held within the Connect Solutons Group.  Founded in 1991 by former Special Educational Needs teachers; they were frustrated that pupils who had additional requirements were struggling to access vital resources such as examination papers.
This inspired our illustrious leader Anne Harwood, a practising QTVI, to create accessible materials allowing students with SEND to receive the same opportunities as other students.
28 years later and all of Connect Design's accessible materials are still created in-house; albeit from our offices in Nantwich and not the basement!  Employing over 35 members staff, we have specialist knowledge and years of experience in creating high quality accessible formats.
While Connect Design has gone from strength to strength; winning awards and building a client base of the UK's leading organisations, inclusion and accessibility is still at the heart of everything that we do and we firmly believe that, with the correct resources, Everyone Can.
If you have any questions you want answering, check out our frequently asked questions page.
Frequently Asked Questions
Jump back up to quick links